I would say it really started with an idea in 2003 with a set of friends that I use to hang out with.It started off on BlackPlanet and was known as a BK Thing.Just a group of friends that use to hang out and we wanted to do parties and events.But I got with someone and lost those friends
So about a year later I joined 1up and made my first group on there for this show called Drawn Together.Seem like a good idea at the time till the season was over.So January 2005 I made Modeling Gamers Club.There I met Joe aka Bodycount,Shaun aka Ron1n,Marquis aka Majesty,Donald aka Wrekgar,Tabitha aka Mysteek and Keith aka MacrossIsland.Had that going strong till around April 2007.
Found a new site to hang out
One day at work I saw my friend Delaine on this site called IMVU.I was hooked as soon as I saw it.I went home and made an account.Invited all my friends from Modeling Gamers Club aka MGC.We would party and I made a lot of friends on there.I like to be the life of the party.Use to throw virtual parties on there all the time
Well being popular also got in in hot water so I took a break.I decided to finally check out this site Majesty had mention to me a few months back called Stickam.I started doing the chats August 3rd 2007.From day one I loved it and I would host webcam chat on a nightly basis.Now I was friends with Momma on Tagged but Stickam is what brought us close.So the chats were fun and we met crazy people and cool friends.The original chat.Basically what Tinychat is now but in 07 it was the shit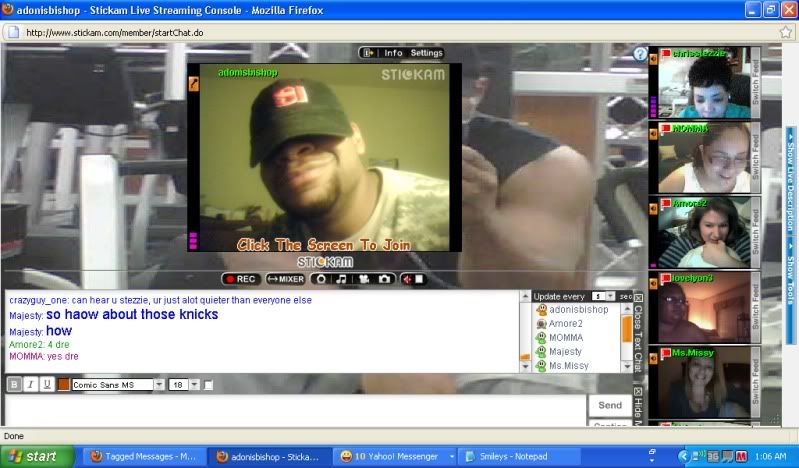 Stickam was fun but I missed IMVU as well.Then IMVU gave the option of making groups.So since MGC was pretty dead at the time and I was pretty popular I decided to make Bishop's Stickam Crew September 30th 2007.So it was a bit of MGC members with my new friends on Stickam and I got them all on IMVU.That group grew and grew.I had an edge on the other groups on there cause at night we would all chat on Stickam.Well as fun as it was about a year into it a member that I had as an officer went rogue.Felt like she ran the show and had to be demoted cause of her abuse of power.In return even though she said she had nothing to do with it.I lost my group and even got kicked off the site.I was pissed off bad.I worked hard to bring those people together and had one of the most popular groups on the site.Well we were always in the top 10 groups on the site.With my lost I had to do something
I did speak to them on IMVU and they said I was suspended for 2 weeks and that they will bring back my account and group.They made groups to replace BSC but they all kept getting deleted.We were really getting hated pm.Melissa came up with the name Unstoppable after the 4th group was made.Didn't say BSC and kept it low key.I got on Google and look for creating a group or message board and I came across Aimoo.I didn't even know how to use it but I just made it.October 8th 2008.Brought over everyone from the group and I did get back my other group.I could only concentrate on 1 so I worked on the Board.By January I gave the group to one of my members.Big mistake that was as she erased all the pages of topics and wanted to start fresh.I was done after that.The group slowly went down and even though I made it I didn't care......well until I realize that I could save it if I had it back.But since I made the new owner feel terrible for ruining it,she didn't give it back to me.So I left the site and she eventually deleted it.By then most of the IMVU members just didn't like the Board and like the old IMVU group and IMVU itself.They all just stop posting so now I had to build up BSC again from those that I met from Tagged.With all the back and forth I vowed that I would make BSC even better than it was on IMVU.Its been a tough battle cause it was very active on IMVU and people were always on it.But I have actually met people in person instead of just having a virtual party
Over the many years of MGC and BSC I have had some great moments and met some cool people.It was a different feel on MGC but we loved it on there.It was way more guys cause it was a site about video games but we had our debates and conversations.
Along with a photo gallery
We even had our own Chat Room on Userplane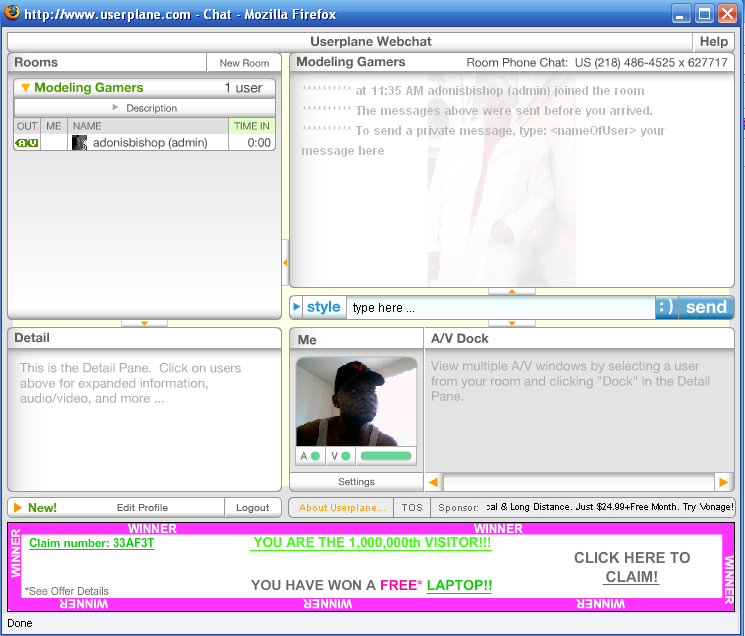 Well as we all had fun on the site,there was an Electronic Expo where I met Wrek one year and got Majesty to join the group when I saw him at the Expo.The next year we all went
Once we moved to IMVU everything was virtual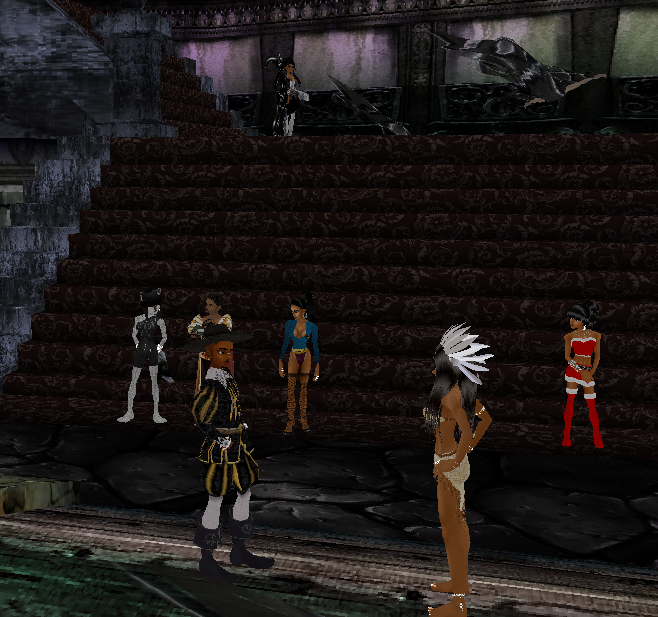 That was a Halloween Party
How many people have got this as a comment on their page?I don't know how they got this picture but its mine.
Well once we took it to the Board and BSC became bigger,it was time to actually meet up with people.Thanks to Tagged for bringing me close to all of you.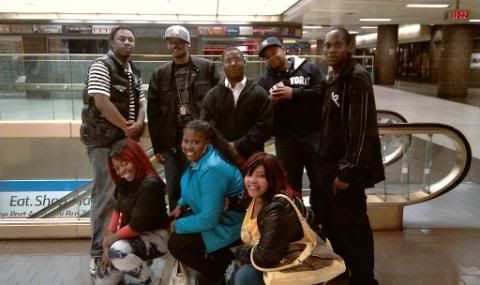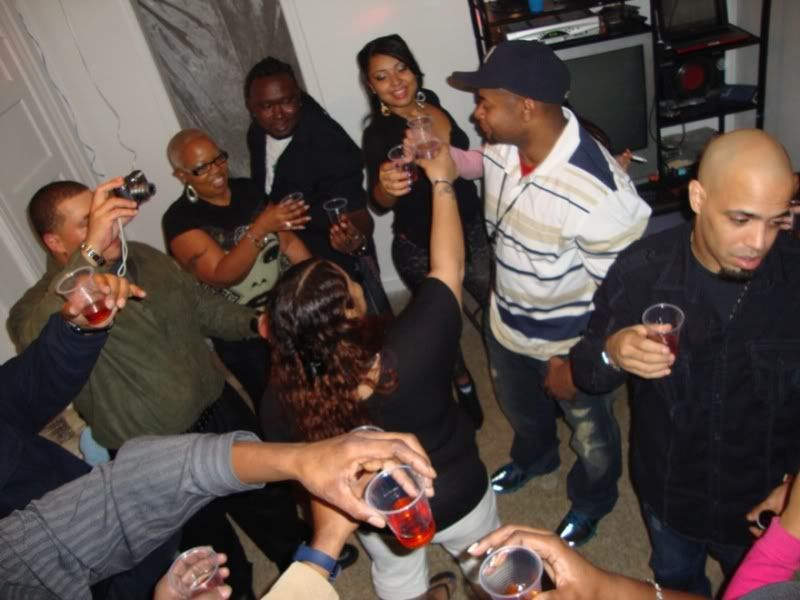 Everything doesn't go as smooth as you want it to but that never stopped me and my main BSC Fam from growing.Had a few people that felt they could do it better.Some that I thought were friends and had my back but you can't please everyone.When people started to leave cause of lack of attention then they weren't really here for BSC.5 ladies left that use to be on here hard and I thought actually liked it here.2 of them deleted their accounts and the others just never came back on.All cause I had a disagreement with one of them.Kills it cause I'm the one that brought them all together.But what made it so bad is the one that I got into the disagreement with eventually came back and apologized and that's all that mattered.As far as the 2 that deleted their accounts well....They should of thought about it before actually doing something so drastic.Bandwagon Hating is pointless.Also had someone try to ruin my reputation and drive people away.Lost a lot by the end of 09 but I did not give up
2010 I build it back up and got new members and went strong for that year.All the way into 2011 but lost some key members at the beginning of this year,just wish things would of went better.I still won't stop and with the help of Momma and our newest admin Meika.We will continue to build BSC for another 5 years.August 3rd makes 5 years since the concept was started.
2015 and a lot has changed.Pretty much no one from the beginning is on here anymore.New admins are on here and a few moderators to help things get going.Left Facebook in 2013 and just recently started to use Google + and made a group on there.Will also be planning a new Meet & Greet for May of this year.Right in the beginning at the plan is going to be New York again and just in time for Avengers Age Of Ultron.The new members have been real helpful especially Krissy,Mya and Shannon.They have really done great with the Women's Category.While the site has always had its ups and down I will never give up on it despite how bad things get on here.I will continue to work on it.Things will turn around and I will get that spark back.I can see it happening now.
Thanks to all that help me reach my goal and dream.
Well its now November 2015 and all that I said in the above paragraph didn't happen.I would say everything fell apart around April and there was no Meet & Greet.No one from G+ comes on here.Maybe Mya when she has time but that's it and I got about 60 people from there to join and the activity from there was pretty good.Now all 60 naturally but enough to make me think everything changed for the better.Well I'm back on Facebook and have been trying to work on old members and new members but the activity stays the same which is low.Only high point is the Football Pool.Empire usually brings in a good crown but its been 2-3 people posting on it and that's it.We use to do 4 pages a night last season and that was in March.I won't ever end the site but my spirit is drained from this.I find myself more angry than ever when it comes to here.
Plus the site was reported in July so I lost Queendom and Love & Relationships.They also took down the Man Cave but I somehow got them to give it back.I had to put back the categories but they are mostly empty.They took down the categories that had nude topics in them instead of taking down the topics.Real smart Aimoo.
Anyway I'm just tired of chasing down people to be active.Maybe the next update things will be better.I thought this was Lucky Year #7.Maybe next year with be the Great 8.Side note there are over 1200+ members now with about 8 active members.16 if you count those that do the Football Pool but most of them just make their picks weekly and that's it.So they only post once a week.
So now its 2017 and a year away from turning 10 years.Had a successful Football Pool last season that went perfect till the team that one the prizes decided that winning was all they wanted and interacting with the other members and enjoying the site wasn't what they were there for.Started a Facebook group again.Yes I know I'm going to be disappointed with it.Not that I can't run a good group but no one from the Facebook group ever come on here.Facebook groups last for a few months or maybe a year and some months and that's it.9 years going with this so my loyalty will always be to the site.Got more guys due to Holly Himalayas and I do appreciate that but some are just here for her and nothing else.Need to get the girls back cause the last ones I got to sign up never gave the site a chance so I have to see if I can get some originals back.Still a struggle but I will continue on.This site has helped me through a lot.Made mainly to take my mind off my mom's passing so it hold a very special place to me.I should say BSC its self and not the site cause I made the site the year after losing the original group.